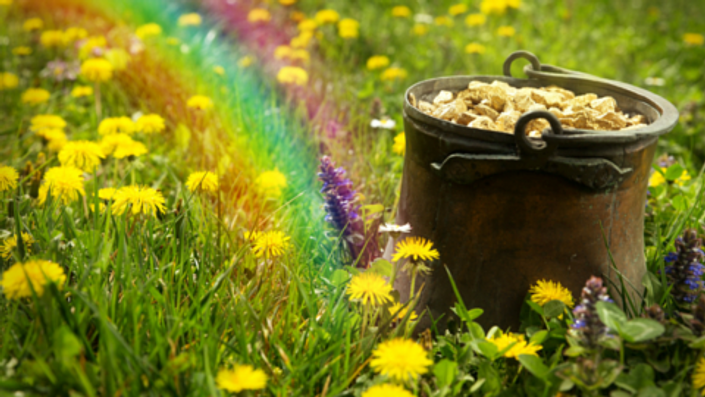 The Prosperous Life - What it really means and how to live it!
Expand your understanding of prosperity beyond money & things. Discover the laws surrounding us and learn how to use them to live a rich and full life.
"This education changed my life! I am living my most prosperous life right now because of the incredible information Camille shares. I most appreciate her honesty about her own journey which made me feel less alone. Camille is a dynamic speaker that uses humor and real world examples to make the course fun and interesting.
Anne L, Anchorage, AK
For too long, we've been told that a prosperous life is all about money and things; the more you have the happier you are. Yet for many of us, after we've acquired all we can, there's an emptiness that remains unfulfilled. That's often when the inward journey begins.
Though certainly money and things are a part of a prosperous life, and there's nothing "wrong" with having a lot of both, this course expands our perception of prosperity beyond the material world into the spiritual realm where universal laws like the Law of Circulation play a big part in living a rich and full life.
In just seven days, you'll -
*You'll learn about the Law of Circulation, the Law of Reciprocity and the Law of Attraction. You'll understand how these scientific principles work and how to work with them.
*You'll discover how to keep yourself in the flow using "The Grateful Heart" and how an attitude of gratitude primes the pump of abundance.
*We'll explore the double sided coin that is "giving and receiving" and come to terms with why, for so many of us, it's easier to give than to receive.
*Lastly, we'll take a close look at what prosperity really means and how redefining the word to include both the material and spiritual worlds nourishes and fulfills us in the way we have been searching for.
Come expand your perception of how this beautiful Universe works! You'll be glad you did.

Contents
The Prosperous Life Course Introduction Video
Available in days
days after you enroll
Helping Hints!
Available in days
days after you enroll
Live a More Prosperous Life!
Available in days
days after you enroll
Your Instructor
What I Believe: I believe we're meant to live a joyful life and that the "key to happiness" is the reconnection with our True Self. Everything I'm about leads back to the inner life and the practices that bring us home. When you're willing to change your thinking and open up to a greater perspective, you gift yourself with new life skills that empower you in your everyday living like never before! I'm excited about showing you that greater perspective!

What I Have for You: I've taken twenty years of learning from the masters and my own life journey and have created personal transformation courses, life, business and group coaching, workshops and inspirational talks that have helped hundreds of people awaken to a more meaningful life through the understanding of universal laws and principles, the power of looking at life in a fresh, new way and the importance of spiritual living practices like meditation.
Why It Matters: Spiritual education is one of the catalysts to awakening because it replaces ignorance with understanding and reveals the oneness of all life. The material world is the one we live in. The spiritual world is the one we come from. Once you understand how life works, you can align yourself with its nature and experience the joyful life you're here to live!