Ready for Change - Testimonials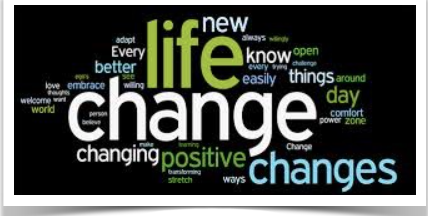 Ready for Change has fifty-one graduates!
Here's what they're saying about the course.
"This was one of the best classes I have ever taken. Camille is an amazing teacher and facilitator. The "letting go" exercise where we each read aloud what we wanted to let go of was extraordinary. Camille's energy and excitement about change is contagious!" JCG
---
"The Ready for Change class was a game changer for me. I saw my life in a way I never had before and this created new possibilities for positive shifts. I can't wait to see what happens next. The curriculum is unique and inspiring but the thing that puts the class over the top is Camille. Not only is she a wonderful teacher, she talks the talk and walks the walk. She's the kind of person you want to learn from because of the way she runs her life. She is completely receptive to what the Unvierse offers day to day." Marcia L
---
"The releasing element of the class was impactful for me particularly. I was able to let go of some "stuff" that I hadn't realized was blocking my development and as a result feel empowered. I had many revelations. This class was perfectly timed for me - of course! I was open to change and because of this witnessed many things shift and transform. I am very grateful I was led to take this class."
---
"I loved this class! I am grateful I had the opportunity to spend seven weeks with you! I felt safe and valued and that you really understood each and every one of us. You were amazing. I loved your energy, so animated yet focused. You not only said the words but you embodied them!"
---
"I have been on a healing and revealing journey for over 40 years. In this class I was able to release the vestiges of victimhood consciousness and in doing so, was able to align and integrate (lovingly befriend) all facets of myself. I feel lighter, freer and more empowered to create the love and life that I want." Beth B
---
"I am deeply moved and changed by this course. I was going through a more difficult time in my life than I was comfortable with. I was stuck and didn't know how to let go of it. It was heavy and I knew I wanted it to be lighter. The strength, support and love from your classmates is such a warm experience. Camille is a natural teacher. She is so wise, intuitve and funny. A huge thank you to Camille!" Dee K
---
"I began this class days after burying my father and then returning home to dismantle my life in New Jersey after 40 years to prepare for a move to the West coast. This class provided me with the reminder that uncertainty and change are an integral part of life. It allowed me to acknowledge my loss but not have it define me. As I learned to let go, I was able to let more of life flow through me. Inner transformation has allowed much receptivity to an outer experience of numerous changes." Bernalee G

---
"This experience totally opened me up! I ended up changing in ways I did not expect. I embrace change now. I have so many new things I want to do now as a result of this class! I am definitely ready to accept my bounty of good.Thank you for a life changing class" Antonia B
---
"Every person had a different take on change for their lives. It takes great skill on the part of the facilitator to help flesh out that meaning for each of us while feeling safe in the process. Camille provided the space, the tools and the atomosphere for all to explore, identify and implement significant change in a short amount of time. I highly recommend this class. Thank you Camille!" Ty S
---
"Camille inspired, coached, poked, provoked and elevated us to new heights. Even when we wanted to settle for less she was able to slice through the resistance and clear a path where change was easy and effortless. What a great program and excellent facilitator. Worth taking over and over agin!" Kimani D
---
"I feel lighter and free." Anita P
---
"You really did rock it out. As a presenter myself, I really enjoyed watching how you handled the tough questions and input from others. Very professional and inspiring." Barbara C
---
"Camille creates an open and comfortable environment where all participants felt safe to freely share and be vulnerable. That in and of itself allowed me to open up in ways I've never been able to before. I was able to get the full experience out of the course without fear or resistance. This class is truly priceless!" Stephanie L
---
"Take this class. It was a transformational experience for me and so many of my peers in the class. Camille is a wonderful facilitator, positive and helpful. It's difficult to facilitate a group and keep it on time and you did that wonderfully while allowing everyone to share. Ready for Change will promote you on your spiritual path."
---
"I loved this class! I didn't know what to expect. I had never heard of this subject before so I was curious. Camille will take you on a journey that will lead you straight to your heart in the most gentle and safe way. After investing in myself by taking the class, I am meditating daily and loving it. I now speak to myself with kindness which previously was bestowed to everyone but myself. I have clarity with what is mine to do. I can only hope that you will be as fortunate as I was to experince the change class with Camille Conte and you too will be telling a NEW STORY! Thank you Camille." Desiree C
---
"If you don't take this class you will never know what you are missing. Camille is an amazing facilitator and a very loving Spirit. Give yourself a gift with love and light wrapped all around it by taking this class. You will thank yourself." Kathleen B