Shared Bedroom with Loft. Includes workshop, meals, spa services and more!
Loft Single Bed. Must be able to climb short wooden ladder to loft. $350.
Single bed and Loft single bed. $350
Full size bed. $375. No Longer Available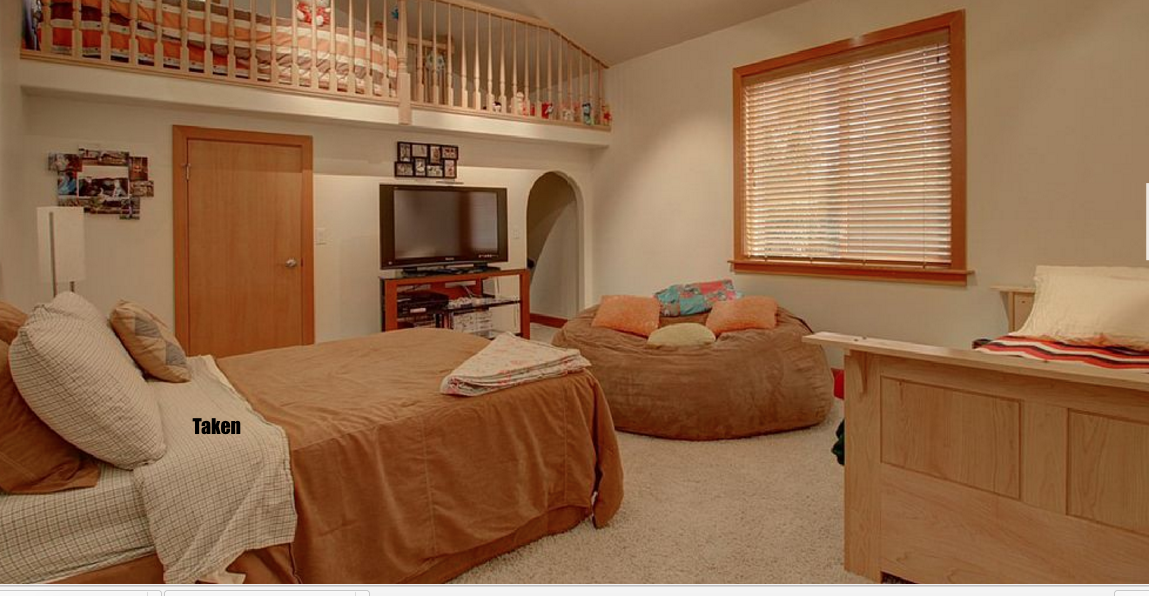 Additional photo of framed single bed in this room.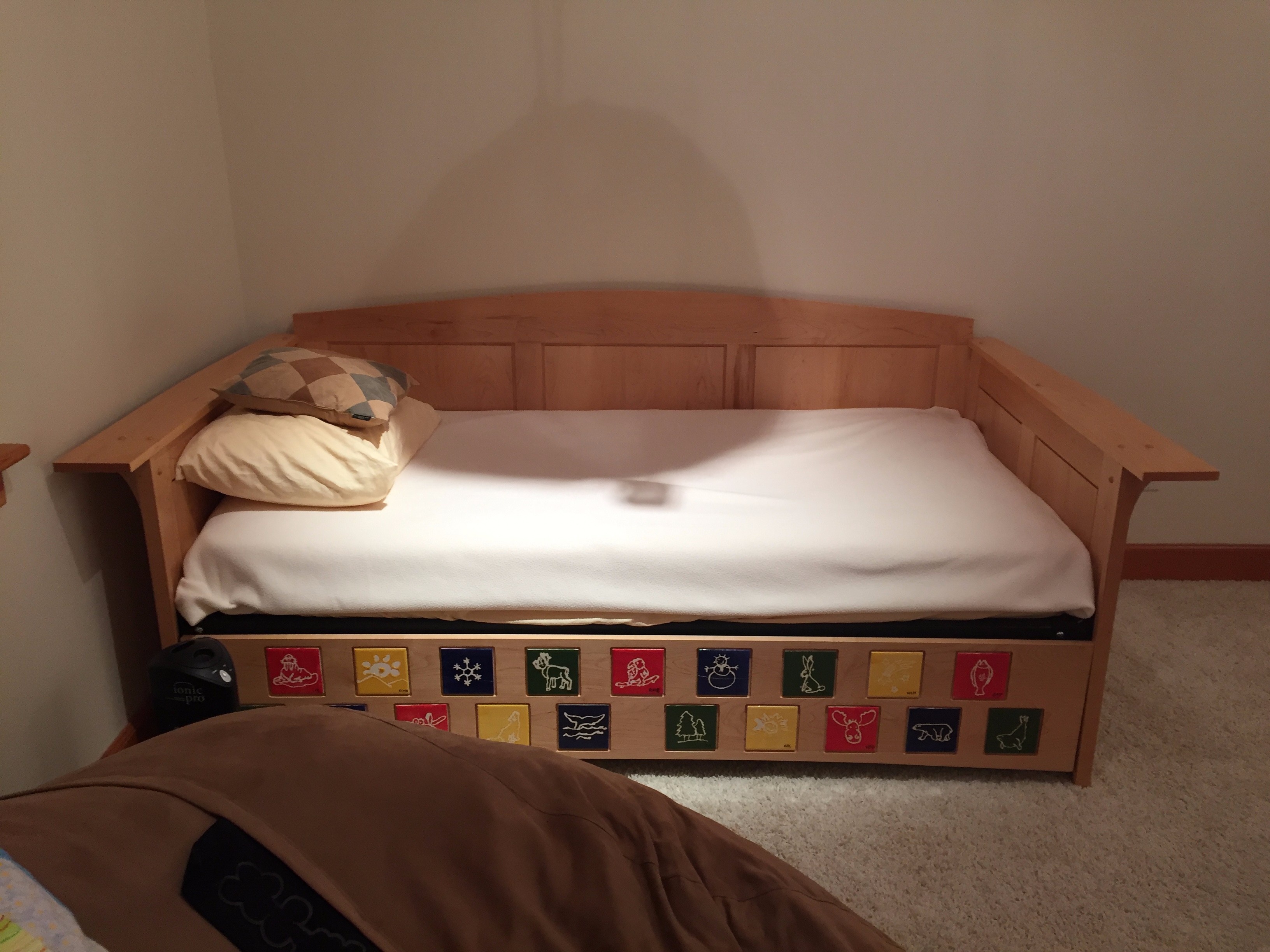 Additional photo of single loft bed in this room.